As payment for letting me sleep on her couch, here are some candid photos of Linhda's cats i sent to her afterwards. . .
This one was preoccupied. . .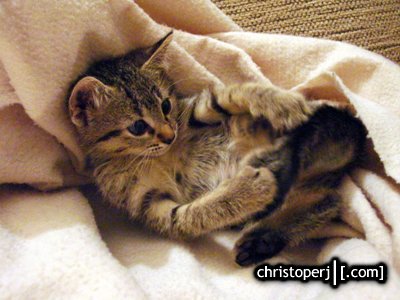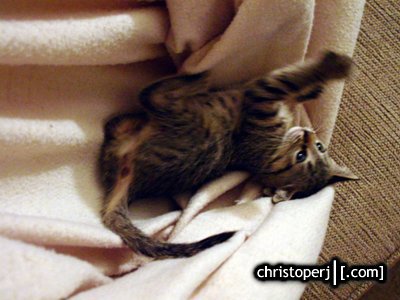 . . .this one just sat there and watched me for about an hour. . .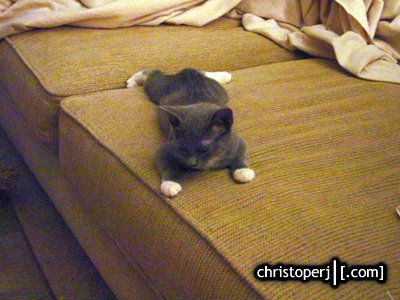 . . .they both claimed this chair.