The Exploratorium is a public science museum, located in the Marina District. Aparently its one of the areas most popular attractions, though i only had time to see it glow at night as i took these photos.
The Gold Dome of the Exploratorium all lit up. . .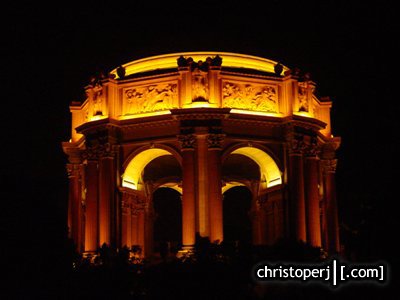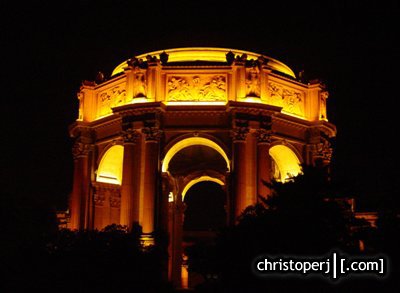 . . .with the Palace of Fine Arts to the right -- both reflecting in the water. . .
. . .and to the left. this side was surrounded by a chain link fence, though i couldnt really tell why in the dark . . .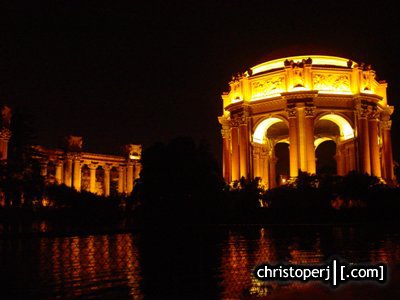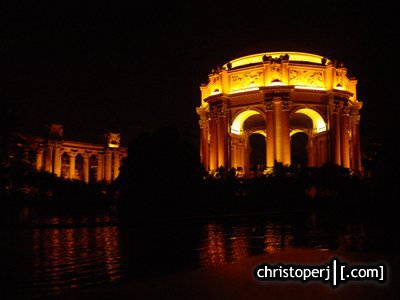 . . .the Palace of Fine Arts behind the trees.