Established in 1917, Denali National Park and Preserve features Mt. McKinley (North America's tallest mountain), other mountains of the Alaska Range, several glaciers and 6 million acres filled w/ local wildlife. When i came through, it was transitioning from summer to winter. Plantlife was drying up. Wildlife was generally sparce. But it was incredably tranquil. . .
With the offseason, the park road was opened up for about 30 or so miles. These cloud covered peaks were just south of the park road about 5 or so miles into the park. The shadows cast across the valley by the clouds particuarly grabbed my attention. . .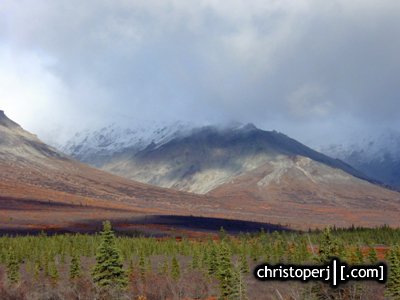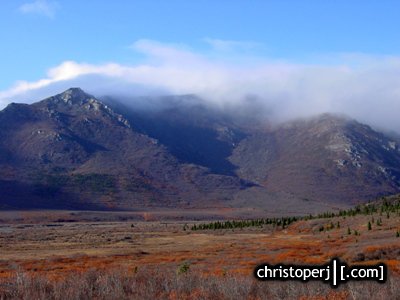 . . .surprisingly, there really wasnt that much snow on the northern peaks of Denali National Park. But these were lower elevation peaks, and were probably impacted by how the southern peaks control the weather of the area. . .
. . .farther down the park road, more cloud cast shadows on the mountains. . .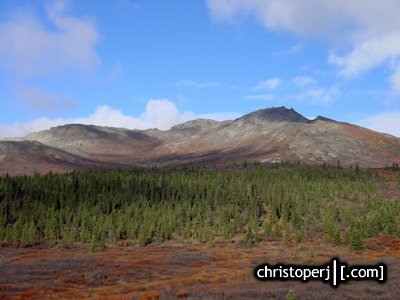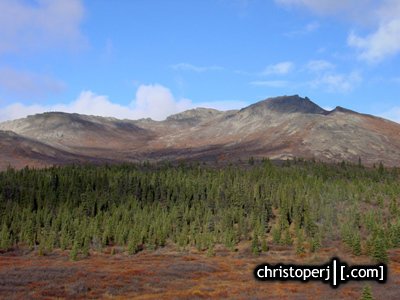 . . .this granite rock outcrop seemed out of place to me. . .
. . .the way the clouds rolled across the top of these peaks, kinda reminded me of how the fog rolls through the Golden Gate area of San Francisco. . .
. . .around one more mountain, the cloud cover changes. During the winters, this area must be totally burried in wind and snow, since there are few trees. . .
. . .a view up either the Jenny or Savage creek (dont remember which) from the park road. . .
. . .more clouds over the Denali National Park northwest mountain ridge. . .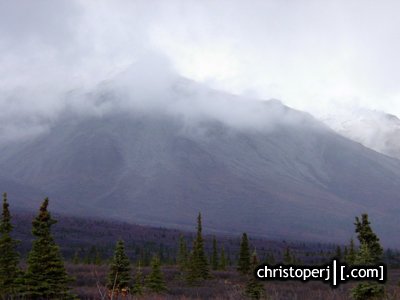 . . .view back towards to the park road bridge over Sanctuary Creek. . .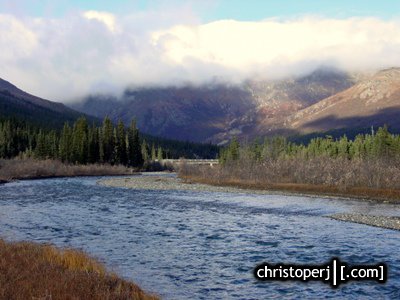 . . .closer view of Sanctuary Creek. . .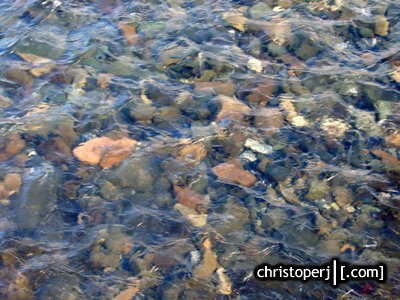 . . .these markers at the Denali National Park train station shows how the Alaska Railroad and Denali National Park could not exist without each other. . .
. . .this sign speaks of the difficulty of laying railroad through the Alaska wilderness. . .
. . . this sign speaks of the bridges that needed to be built (and still maintained) to keep the railroad running. . .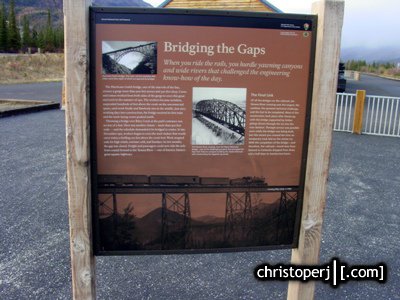 . . .this marker commemorates the natural beauty of the area. . .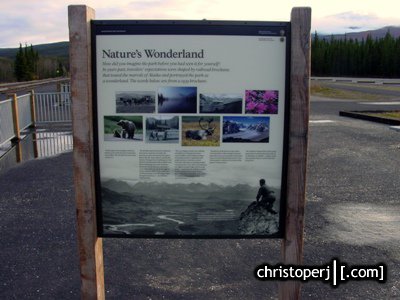 . . .this sign shows the limited (but well used) AK roadsystem through the Alaska Range. . .
. . .the obligitory "Here's where you're at" sign. . .
. . .aparently the park is 223 miles from Anchorage. A different map says 123 miles to Fairbanks. . . 2 hits of the number 23, no wonder im drawn to the area.