As twilight fell over Central Alaska, the mountains and rivers and clouds and everything else took a whole new look. . .
Twilight over the Denali Highway. . .
. . .reflections of twlight and clouds and the water and the Alaska Range. . .
. . .some of my favorite shots of the entire trip, the gray clouds backlit by twilight reflecting in the water. . .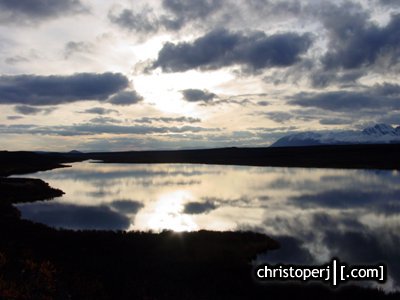 . . .the Denali Highway curves down and heads into Cantwell as twlight falls. . .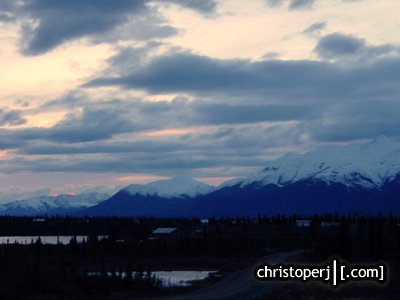 . . .pavement again, just as i lose the light. . .
. . .the mountains blocked most of the sunset, but there was still much to see.