Where the night before was a calm windless night. . 40mph winds coming down the mountains - gusting to 70 - created ground blizzards throughout the park throughout day 1. When I came into the park, the ranger at the gate nearly didn't let me in – I ended up telling him I was originally from Montana and that id driven through far worse. The ground blizzards were intense – at least 10 times where I briefly couldn't see the end of my car's hood. We don't get that kind of weather in Denton (though I really wish we did). Ultimately, the park rangers closed the gates out of safety later – not to reopen until the next day.
The icicles hanging down from the Estes Park Visitor's Center. The one on the botom left was nearly about a 3 feet long. . .
. . .just past the Fall River Entrance, the plows had pushed the snow high on both sides of the road. . .
. . .snow covered scenery about a mile inside the Fall River Entrance. . .
. . .Deer Mountain across the snow covered West Horseshoe Park area. . .
. . .the wind was 30-50mph coming around the mountains. . . kicking up all the snow at the West Horseshoe Park wayside. . .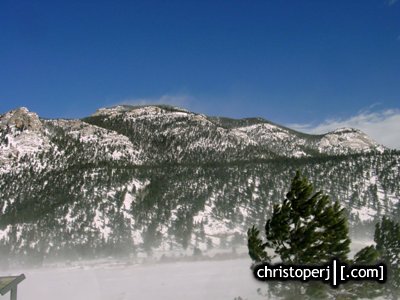 . . .closeup of the blowing snow. . .
. . .snow covered foothills of Deer Mountain. . .
. . .a brief calm in the wind, looking back down the Fall River Road. . .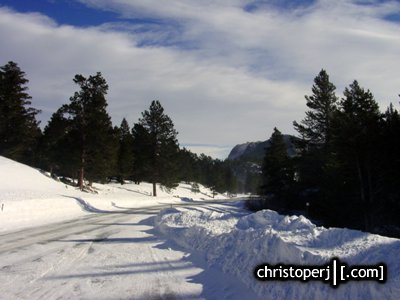 . . .coming in behind a snow plow on US-34. . .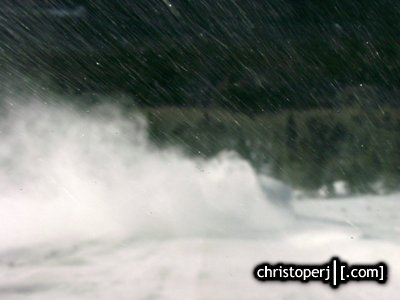 . . .just before the Deer Ridge Junction on the Fall River Road US-36, more peaceful snow covered scenery. . .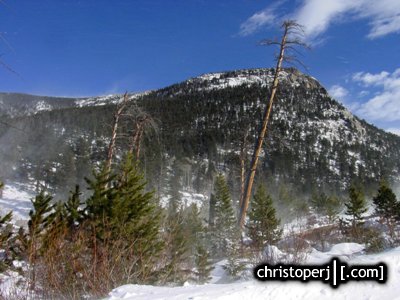 . . .looking towards Deer Mountain from US-36. . .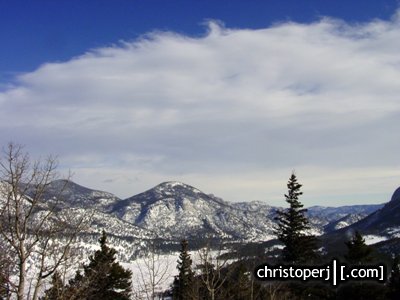 . . . looking towards Longs Peak from US-34. . .
. . .snow covered rocks at the Many Parks Curve wayside. . .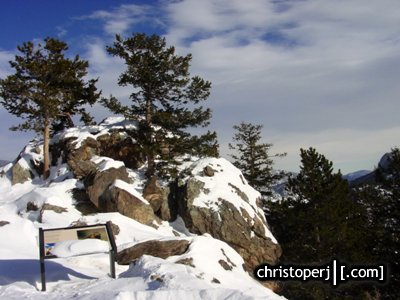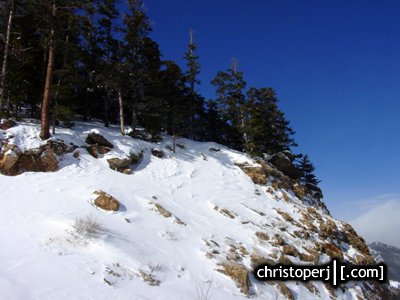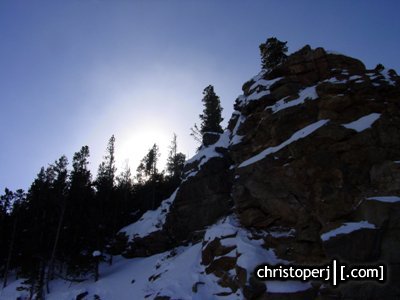 . . .the mountains on the south side of the park from the Many Parks Curve overlook. . .
. . .Trail Ridge Road US-34 closes during the winter just beyond the Many Parks Curve as it rises to the higher elevation. The snow here was about 2 feet deep, but beyond the sign and the plows -- it looked like it was 4 or 5. . .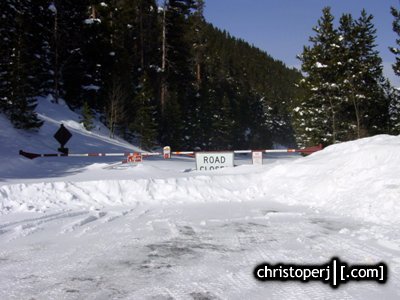 . . .after being stopped on Trail Ridge, i turned around and went back east -- eventually turning onto Bear Lake Road. At the lower valley, the ground blizzards were intense. At the Moraine Park wayside was burried, snow drifts moving from side to side. These were the last pics i took before the park closed due to the weather.