Day 1 of the trip was a drive up north from Wasilla to Fairbanks up the Parks Highway (AK-3) past Mount McKinley and Denali National Park. The highway, which mostly parallels the Alaska Railroad, is considered one of the most important roads in Alaska as it is the main route between Anchorage and Fairbanks. Much of my drive this day was just as peaceful as the pictures say, with a few stops for pictures and road construction. . .
A southern view of Mount Mckinley from the Parks Highway (somewhere around Trapper Creek, AK). . .
. . .Mt. McKinley beyond the Susitna River and a Parks Highway bridge. . .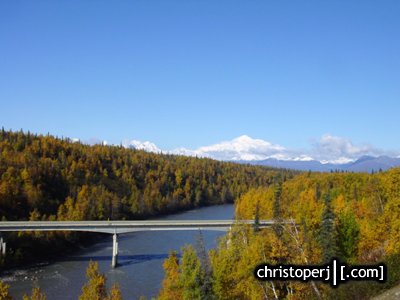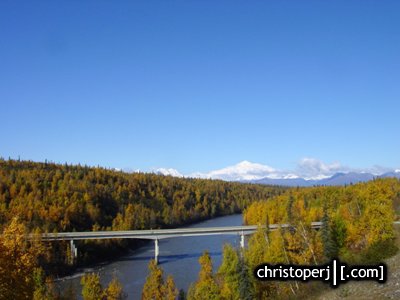 . . . closer view of the Mt. Mckinley Peak, from north of Denali State Park. . .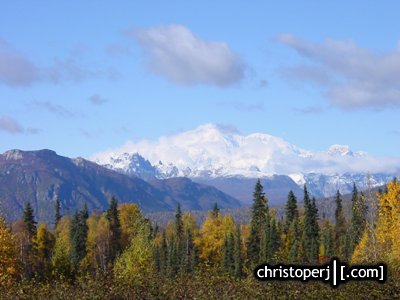 . . .some of the surroudings mounts of the Alaska Range west of Mt. McKinley. . .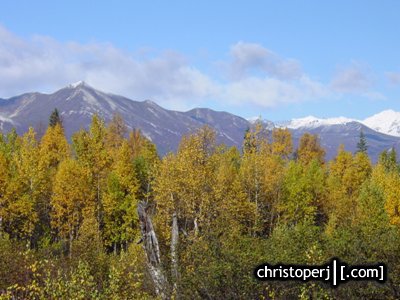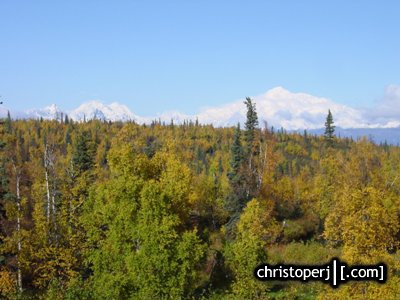 . . .even closer look at Mt. McKinley, south of Denali National Park. . .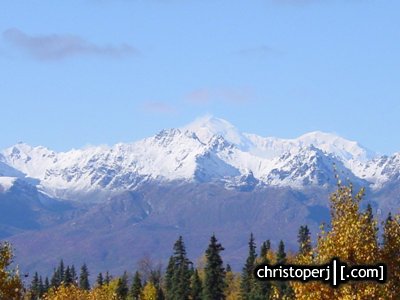 . . .the Denali National Park section of the Alaska Mountain Range. . .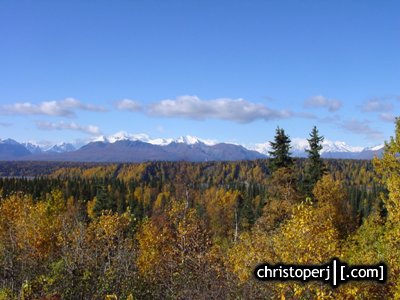 . . .The Alaska Veterans Memorial, at mile 147 of the Parks Highway. The memorial stands five 20-foot tall concrete panels, one each to represent the Army, Air Force, Navy, Marines and Coast Guard, arranged in a semi-circle within the natural tree setting. On each is a short history of that branch's contribution to Alaska. If only from a peaceful reflection perspective, it was well worth the stop. . .
. . .the western Alaska Range through the trees of the Alaska Veterans Memorial. . .
. . .Mt. McKinley from the Parks Highway just south of Denali National Park. . .
. . . the Alaska Range in Denali National Park from the south. . .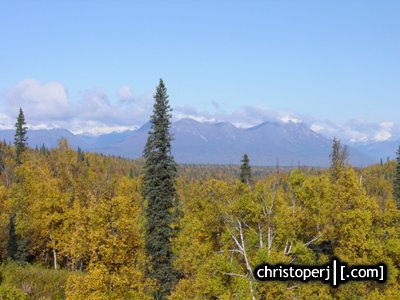 . . .closeup of the birch trees on the side of the road. . .
. . .some scenic views of the clouds over the snow covered peaks of the Alaska Range -- as the Parks Highway crossed the Alaska Range and headed north.